Media Mention
The Tri-City News: August 11, 2017
Studying the secrets of a Port Moody Watershed
The Now News: July 13, 2016
The battle is real on virtual Pokeman app
Global TV: May 21, 2014 (video interview)
Mossom Creek Hatchery reopens after fire

PlanH Local Leaders Cam (video interview)
BC Healthy Communities - Tracy Green, Village of Anmore

​​Vancouver Sun: December 12, 2012
Squirrel Infestation Chases Staff From Anmore Village Hall
The Now News: January 27, 2012
Constructing a Future out of Foam
The Tri-City News: November 22, 2011
Anderson Back as Anmore Boss: "Residents are looking for a council that is forward moving and able to identify the needs of the community and really move forward in a positive way," Green said.
Click Here to read more.

The Now News: October 14, 2011
Check Out Your Tri-Cities election candidates

Vancouver Courier : August 12, 2011
Anmore Reacts to Bear Attack:
"On Tuesday evening, resident Tracy Green asked council to implement a bear education program, while also improving bylaws and fining violators."
Click Here
to read more.
The Now News: January 26, 2011
Packaging Diverted from landfill:
"The bigger problem is, of course, that there never should have been that much packaging in the first place," Green said."
Click Here
to read more.
Powered by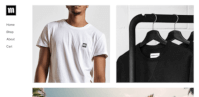 Create your own unique website with customizable templates.